9 Casino Hotels and Top Casino Resorts with SPA complex you MUST visit!
With over 2000 casinos in the United States alone, there are quite a few options to choose from with cities like Las Vegas and Atlantic City being leading gambling destinations for both Americans and foreign tourists. One of the major advantages of a casino is that a lot of them offer a complete service, including a hotel, stay making sure you'll be surrounded with all the entertainment you're looking for.
If the clanging slot machines, warm lights, and vibrant energy of Las Vegas' gaming floors is on your wish list for your next trip, then you can't miss out on the casino hotels we have included in our top list.
Some of these casinos are based in Vegas, but we made sure to include a number of nationwide options so that every player has a few options to choose from. If you want to cash in at the best casino resorts the US has to offer — and have a memorable vacation to boot — play and enjoy at one of these top 9 gaming attractions.
Casino Hotels and Top Casino Resorts with SPA complex




Name casino hotel

Location

The Venetian Casino Resort Las Vegas

Las Vegas, Nevada, United States

Red Rock Casino, Resort and Spa

Las Vegas, Nevada, United States

Turning Stone Resort Casino

Verona, New York, United States

Spirit Mountain Casino

Grand Ronde, Oregon, United States

Blue Chip Casino

Michigan City, Indiana, United States

Little Creek Casino

Shelton, Washington, United States

Red Hawk Casino

Placerville, California, United States

Agua Caliente

Rancho Mirage, California, United States

Casino del Sol

Tucson, Arizona, United States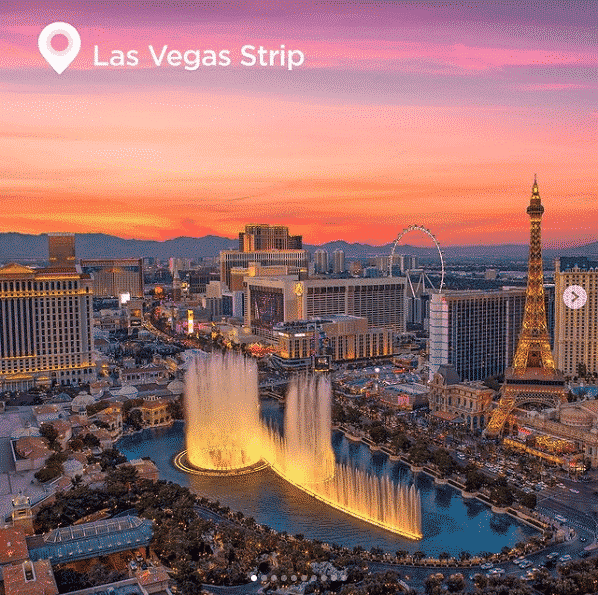 1. The Venetian Casino Resort Las Vegas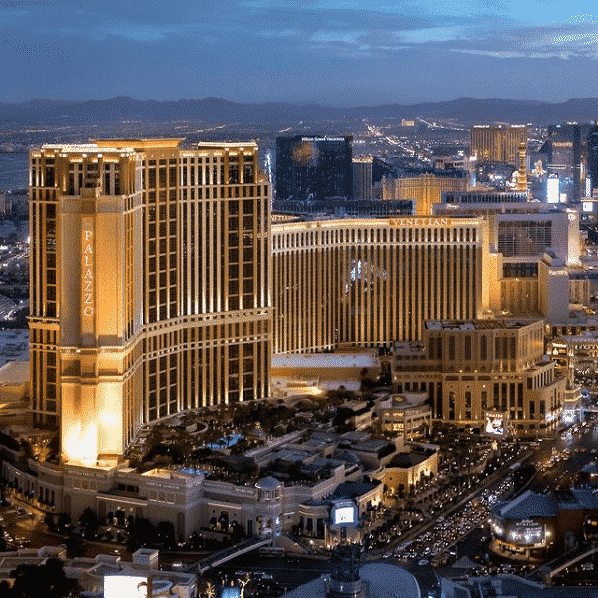 The Venetian Hotel opened its doors in 1998 and is located straight next to The Palazzo, and opposite the Mirage and Treasure Island Hotel, meaning that you're in one of Vegas main locations. The hotel was built on the exact same site where the world famous Sands Hotel used to be located (until 1996).
Business owner and casino magnate Sheldon Adelson (1993 – 2021) built the Venetian Hotel in the style of old Venice, the city where he and his wife spent their honeymoon in 1989. With the help of historians, he succeeded, to build a second version of Venice on the Strip.
Therefore, you'll encounter replicas of the Doge's Palace and the Rialto bridge at The Venetian Casino Resort Las Vegas. Along the shores of the Canal Grande, the gondolas are ready waiting to help visitors cross the canal and enter the indoor shopping centre Grand Canal Shoppes. The Venetian Casino Resort Las Vegas serves as a perfect example of a place where gambling, entertainment, and luxury meet.
2. Red Rock Casino, Resort and Spa
Inspired by the impressive neighbouring Red Rock Canyon, each of the chambers and suites are designed to tell visitors the captivating story of the desert. At the Red Rock Casino, Resort and Spa, the sandstone canyons are considered home and that's why everything you'll find here is big and exciting.
Red Rock Resort was the very first billion dollar casino resort to be built off the Las Vegas Strip and the ambiance is classic, but still fits the 21st century. As a multiple winner of the AAA Four Diamond Award and having been chosen as one of the world's best new hotels by Condé Nast Magazine in 2015, we're sure you'll understand why we have included Red Rock Casino, Resort and Spa in our top 9 list.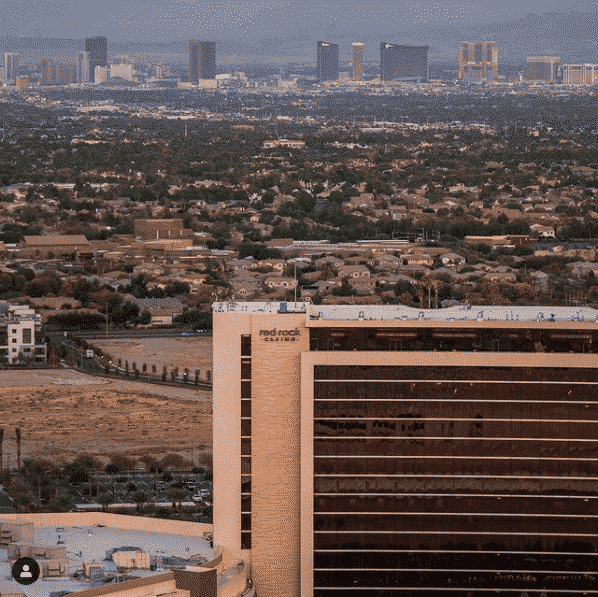 3. Turning Stone Resort Casino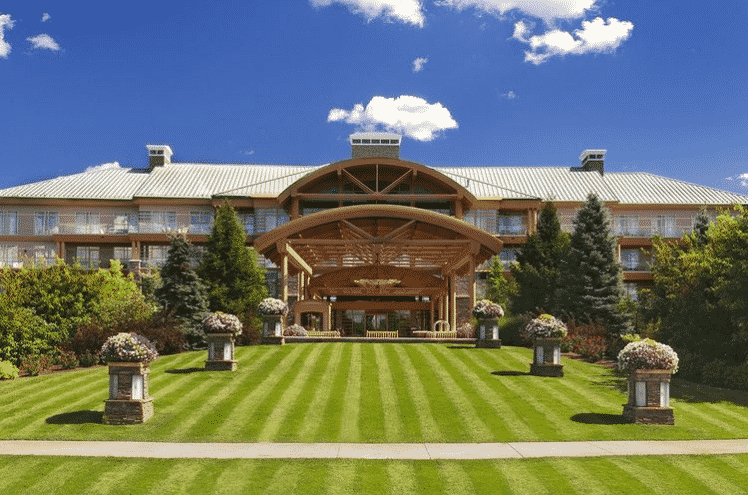 Located in Upstate New York, somewhere between Albany and Rochester, Turning Stone Resort Casino has all international gambling enthusiasts can wish for. Situated on more than 3,400 acres, there's plenty of space and fresh air to enjoy if you're not trying your chances in the hotel's casino.
There are 95 rooms to choose from and the smallest room is about 550 square feet, explaining what we meant with "plenty of space". Whether you're a punter, sportsfan or foodie, there's definitely something you'll enjoy here. With a 120,000-square-foot casino, there are enough blackjack and roulette tables lined up for you, just like a large number of slot machines.
After all the gambling action you can choose whether to relax at the golf court or go to the spa. Or even better: both.

4. Spirit Mountain Casino
The Spirit Mountain Casino combines a casino and luxurious experience like in no other place in the Pacific Northwest. You'll have plenty of options to choose from in terms of accomodation, ranging from first class suites to basic chambers that suit any budget.
The lodge at Spirit Mountain Casino has a great reputation when it comes to hospitality and customer service meaning you'll be able to enjoy spacious living areas, comfortable plush beds, and friendly employees waiting for your arrival.
The casino is meant for those that wish to add a bit of action to their stay, offering games like blackjack, roulette, and Pai Gow. Spirit Mountain Casino also offers sports betting thanks to its agreement with BetMGM.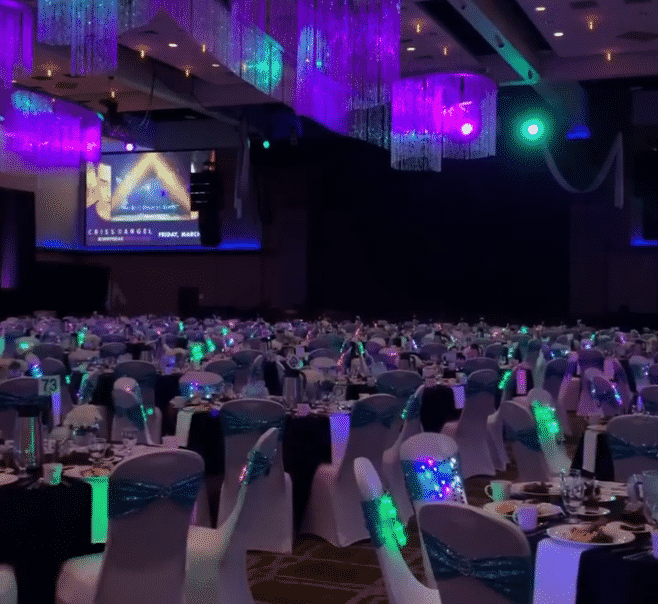 5. Blue Chip Casino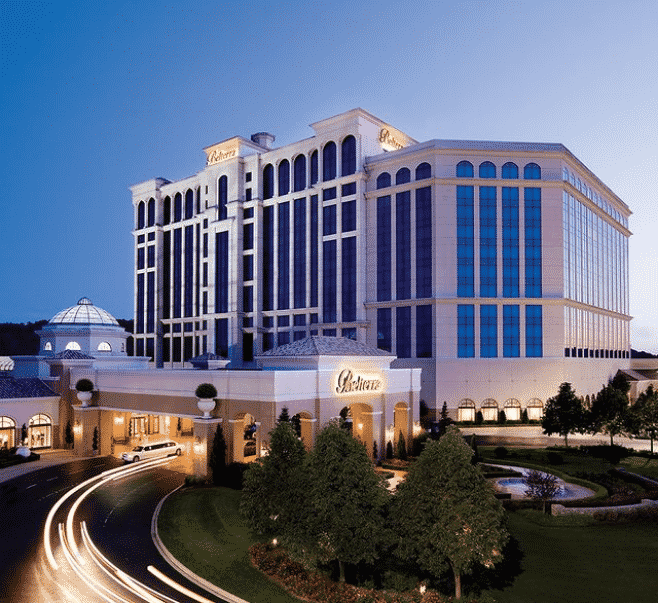 In Michigan City, Blue Chip Casino operates northern Indiana's leading entertainment destination offering both excitement and relaxation in a casino, hotel & spa. At Blue Chip Casino you will find yourself a grand experience, of which the 1,200 people capacity Stardust Event Center and its 10,000-sq ft spa, 2 restaurants in Vegas style, and 65,000-sq ft casino are probably the best examples.
At the enormous casino there are about 2,000 slot machines to play, just like 50 table games — including classics that never get old like roulette and blackjack. Whether you're looking for a fun night or a relaxing holiday, Blue Chip offers a gaming and entertainment experience you won't find anywhere else in the Midwest. Luck is already on your side here, even if you haven't started playing yet.

6. Little Creek Casino
Little Creek Casino Resort is truly an unmatched destination in the state of Washington which you'll find among the diverse landscape of deep canyons, between Shelton and Olympia. Surrounded by deep canyons and green rainforests, this Washington hotel casino resort is one of the biggest full-service casino attractions of the region.
Apart from the large number of slot machines and table games you will find on the gambling floor, Little Creek also offers multiple award-winning restaurants, bars, lounges, a spa, and an 18-hole championship golf course. Whether staying for a short escape or an extended stay, Little Creek Casino offers everything for a luxurious lifestyle and maximum entertainment, along with some remarkable surprises you'll discover once you make it to Shelton.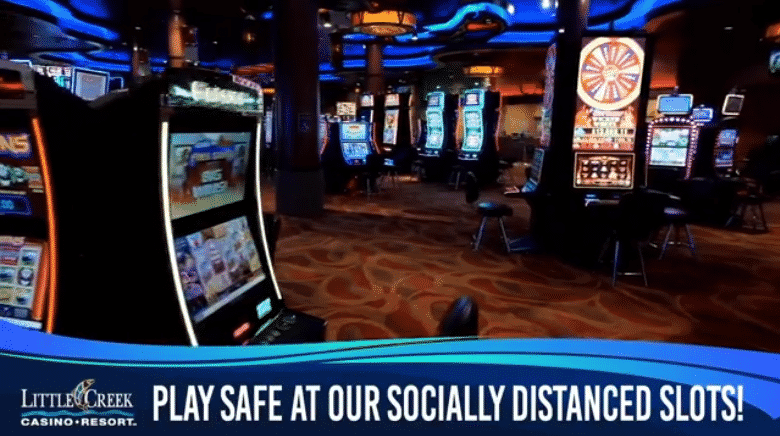 7. Red Hawk Casino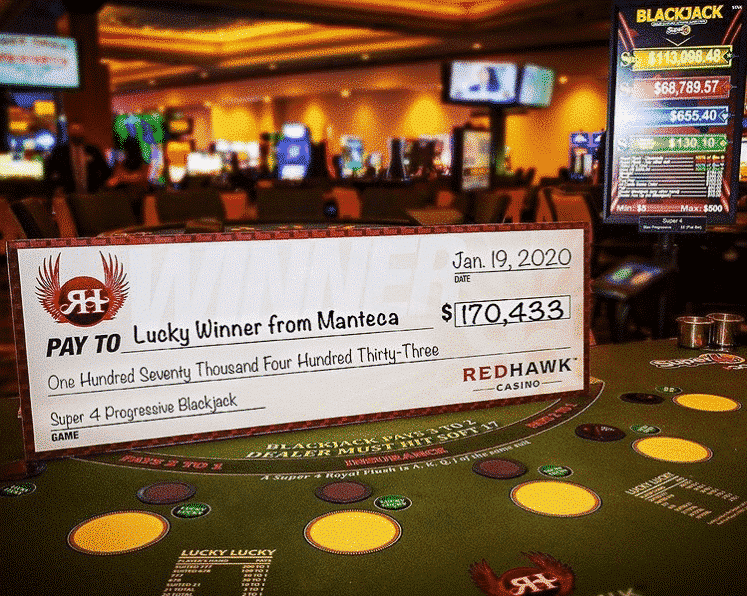 Situated on the foothills of the world famous Sierra Nevada Mountains, Red Hawk Casino surely gets the most of the beautiful views of the region. The casino group made sure to include different elements of the Miwok indians culture and history, such as an amazing waterfall feature, and an extraordinary arrival wall that illustrates the tribe's rich story through characterising shapes and forms that reflect traditional basket weaving patterns.
Once inside, you'll discover how the casino floor features about 2,500 slot machines, 60 table games, 6 restaurants, and of course, no less than 4 bars. The gaming establishment is a 3 level structure built on a steep hill, offering a truly amazing view of the Sierras.

8. Agua Caliente Resort Casino Spa Rancho Mirage
Agua Caliente stands like a beacon in Southern California which might be thanks to either the colours that decorate the facility or because there aren't a lot of other high buildings around. We're at the Greater Palm Springs, where Agua Caliente Resort Casino Spa Rancho Mirage offers you all the space and fun you're looking for — whether you're on your way to Las Vegas or on your way back.
The Las Vegas Strip is located a 4 hour drive from the hotel, but with 71,000-sq ft of gaming fun there's enough entertainment to be found here. If you're looking to get yourself a tan under the heath of the desert's sun, there are 2 outdoor pools to be found, while the resort's spa makes sure you can start your days(s) of rest in the best way possible. With heaps of entertainment, foodie and fun options at hand, Agua Caliente Resort is one of the major attractions of our list of casino resorts.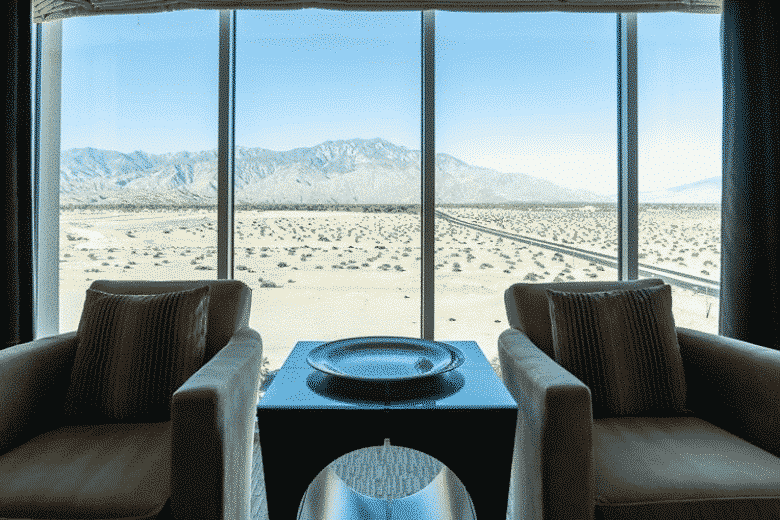 9. Casino del Sol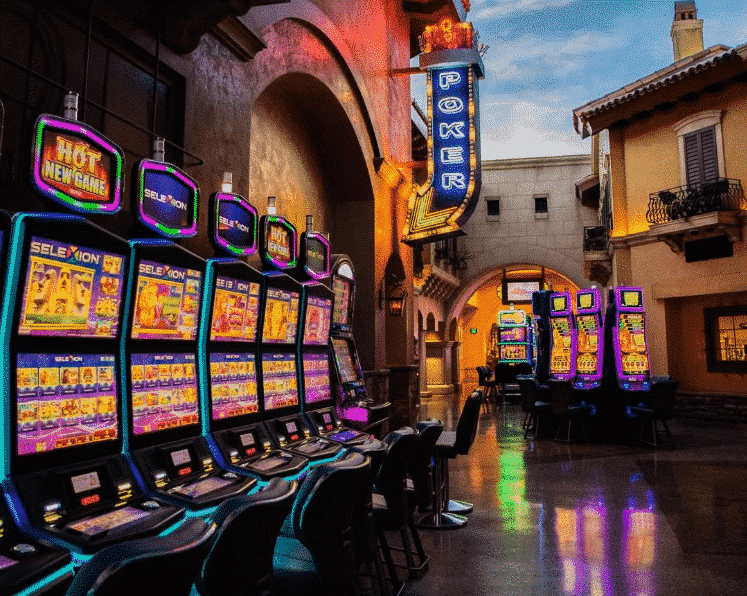 Casino del Sol is just as sunny as Agua Caliente Resort Casino Spa Rancho Mirage and is fully operated by The Pascua Yaqui Tribe. Casino del Sol was in fact the first of its kind to be found west of the Mississippi, when in 1982 it began offering bingo games to local Tucson residents. Rapidly growing in popularity, it has become a local attraction of entertainment in recent years. Nowadays, Casino Del Sol Resort is still as extraordinary as in the eighties and our casino experts consider it a perfect place for either business or pleasure.
In addition to its premium facilities, the wide range of gambling options add to the fun. There are more than 1,300 slot games to play, as well as poker, blackjack, and bingo — making sure that people from all over the world have found their way to Tucson. The truly stunning casino floor is the ideal spot to get the most out of a gaming ambiance while enjoying the bright blue sky and Mississippi's sun. Casino del Sol makes sure you feel Tucson's warmth and hospitality.
Feel free to check up our online casino bonus section